Futurescapes
Posted on:

24 March 2016

By:

michael
Last week the CPT-SCOPE participated in the Futurescapes symposium for new media, technology and the humanities. Here the CPT-SCOPE encouraged students to engage and participate in programs like REXUS/BEXUS by sharing some of our own experiences through the CPT-SCOPE project.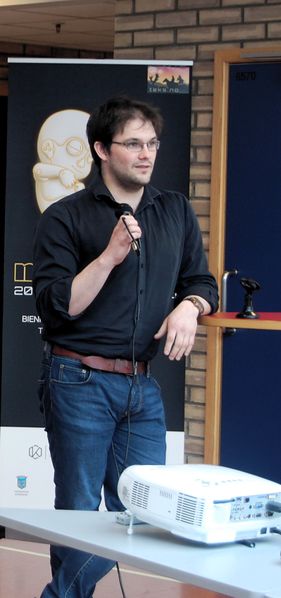 In our presentation we also encouraged educational institutions such as universities to more frequently recruit students into research and to host programs such as REXUS/BEXUS which allows students to participate in research.
The CPT-SCOPE also hosted a stand together with the REXUS/BEXUS program and the Norwegian center for space related education (NAROM). The stand presented the CPT-SCOPE project to students and informed students about similar programs in which they could participate through ESA or NAROM.
We wish to thank the organisers and partners of Futurescapes for a great event!
Best from the CPT-SCOPE team,